We have all heard of it, the fourth industrial revolution is upon us. Where the previous three were focusing on steam, electricity and computing, the new Industry 4.0 is all about connectivity.
Customers have raised the bar for their customer experience and engagement, and it is our job, as marketers, to create the perfect journey in order to get that competitive advantage everyone is striving for. Studies have shown that 73 percent of customers say one extraordinary experience, such as tailored, contextualized engagement across multiple touchpoints, is far more committing than any other form of communication. So how can you use Marketing Cloud to create such a mind-blowing customer experience?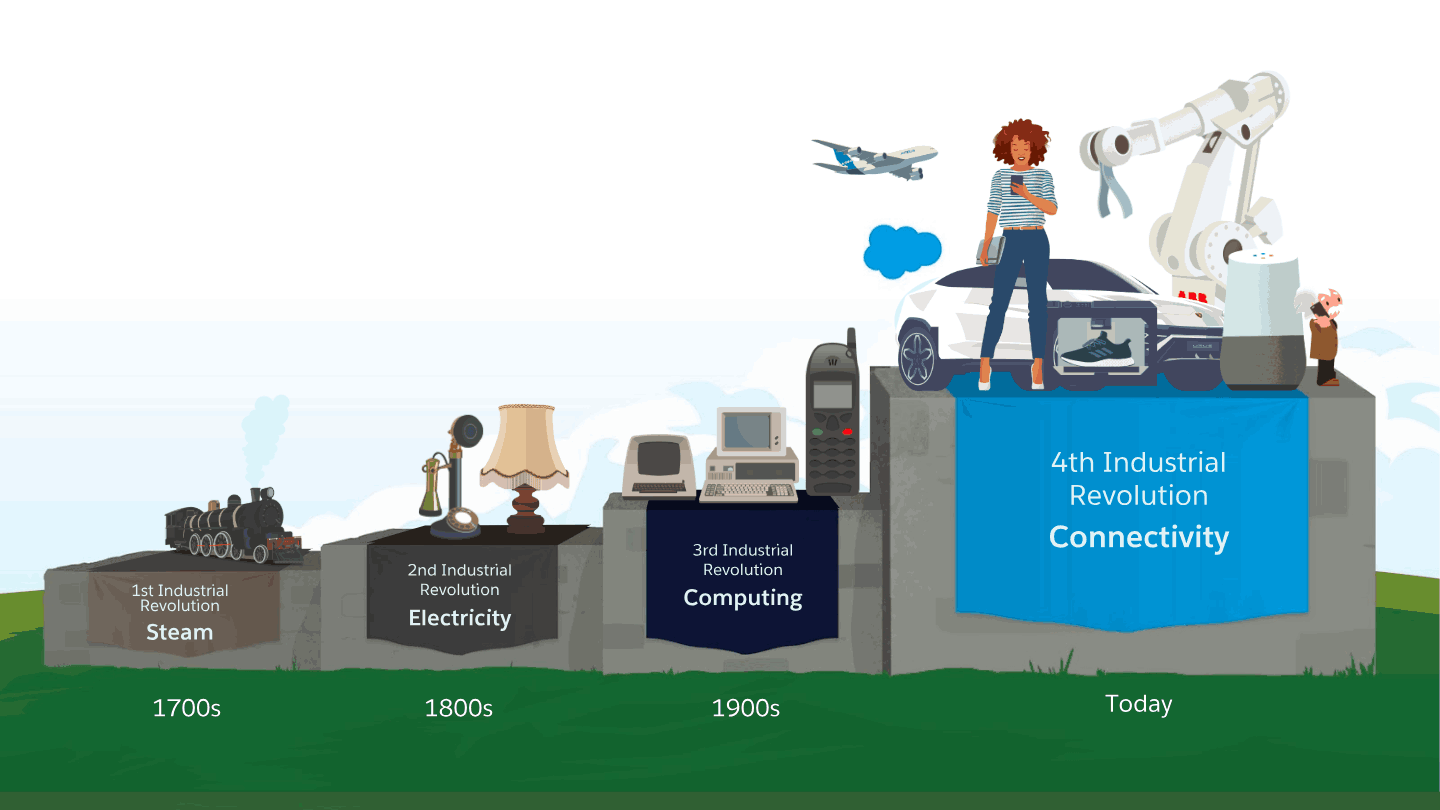 Personalised content
1. Use personalization strings for a better experience
Personalization strings are used to insert subscriber data, for example name, into your emails. Not only can they be used in the email body, but also in the subject line or preheader. It allows you to interact with the customer even before they opened the email.
2. use dynamic content based on subscriber data
Dynamic Content is used to show specific content to specific people. It allows you to create certain rules on when to show a specific content area. The rules are based on your subscriber's data. You can target specifically on gender, age, previous orders, …
Customers who receive a more relevant (email) message are more likely to engage.
3. Use AMP-Script for personalized 1-to-1 messages
AMP-script is a scripting language that you can embed within HTML emails, text emails, landing pages, SMS messages, and push notifications from MobilePush. Using AMP-Script allows you to interact on a 1-to-1 scale. It displays and formats your subscriber data into a personalized content. This can be used to reference the personalization strings, to create simple and more complex content and to look up relational data for an even better personal approach.
4. Einstein knows it all
Salesforce has been working hard on integrating new features for Einstein to create intelligent marketing. This goes from recommended content for each individual all the way to engagement scoring, predicted on the likelihood to engage. Even segmentation based on behavioral patterns and personas are part of this evolution. Einstein knows it all and is therefore the perfect tool to use in your personalized Email Content.
Interactive email content
The Interactive Email Form block in Marketing Cloud allows marketers to receive subscriber information like profile data, product reviews, and sales leads directly from embedded forms in an email. Allowing subscribers to submit forms without leaving their inbox increases customer engagement and gives marketers more data. Learn more about Interactive Email Content here.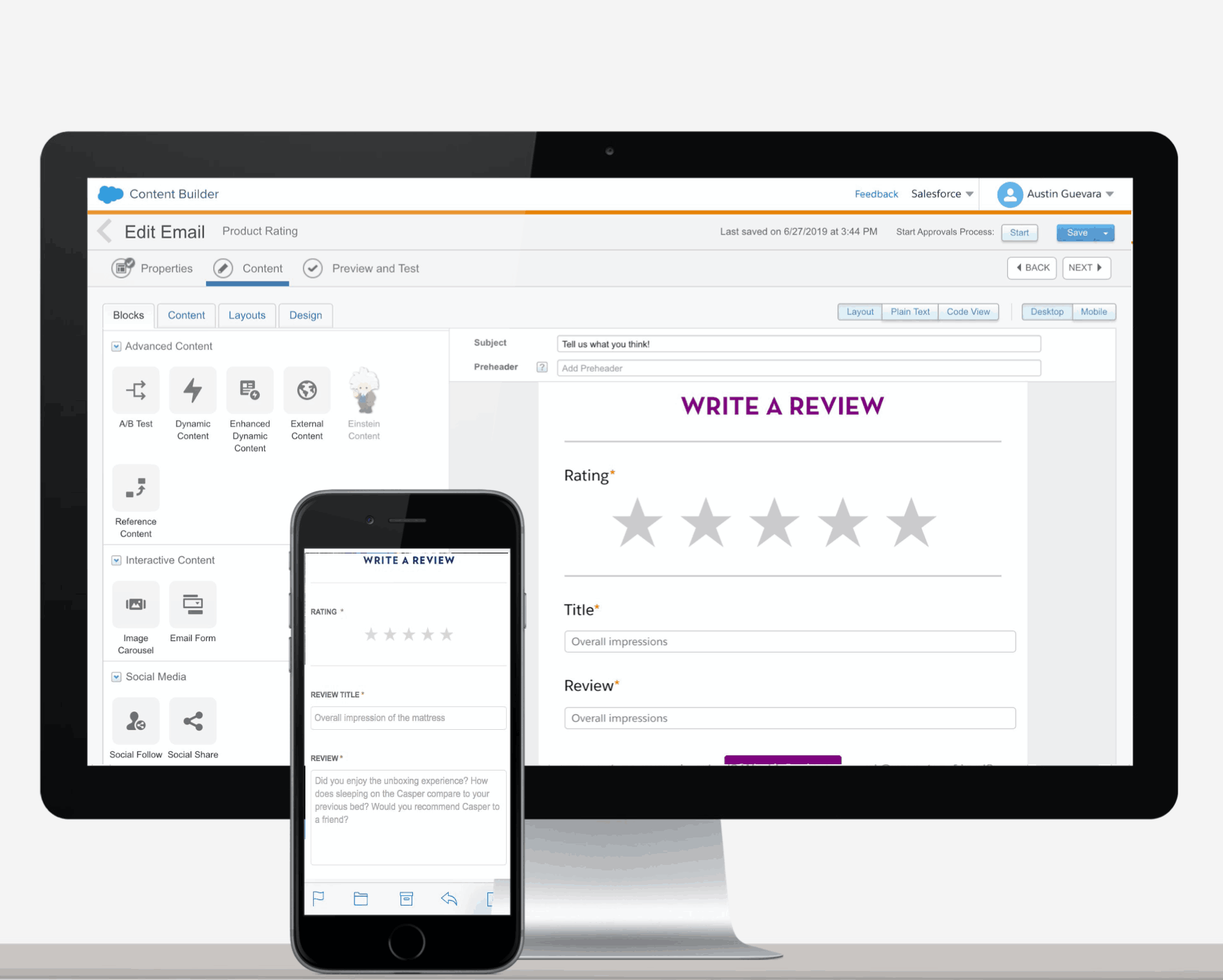 Marketing automation
The use of Marketing Automation makes it possible to grow faster and work more efficient. So, instead of wasting money on manual and repetitive tasks such as sending emails to new customers, marketers are increasingly opting for Marketing Automation.
Want to know more?
Contact one of our experts at info@forward.eu
Written by
Morgan Strauwen
Digital Marketing Consultant
Technologies